The new Dell XPS 13 Developer Edition running Ubuntu took pride of place on Dell's stand at CES 2020.
Announced earlier this month, the new 10th generation version of the Dell XPS Developer Edition sports a thinner design, smaller screen bezels, and much faster internals.
Heck, it even has a fingerprint scanner that, Dell say, will work in Ubuntu 18.04 LTS (which comes pre-loaded).
But while most of us know that Dell make and sell a range of Ubuntu laptops (not just the XPS Developer Edition, though that's the focus here) the company doesn't often "show them off" at mainstream technology conventions.
This year that changed.
Dell's stand at the Consumer Electronics Show 2020 played host to the company's latest laptops, including the newly revamped Dell XPS 13.
What was unique was that, alongside various models running Windows 10, sat the Developer Edition running Ubuntu 18.04 LTS — as the following picture from Ars Technica's Valentina Palladino shows: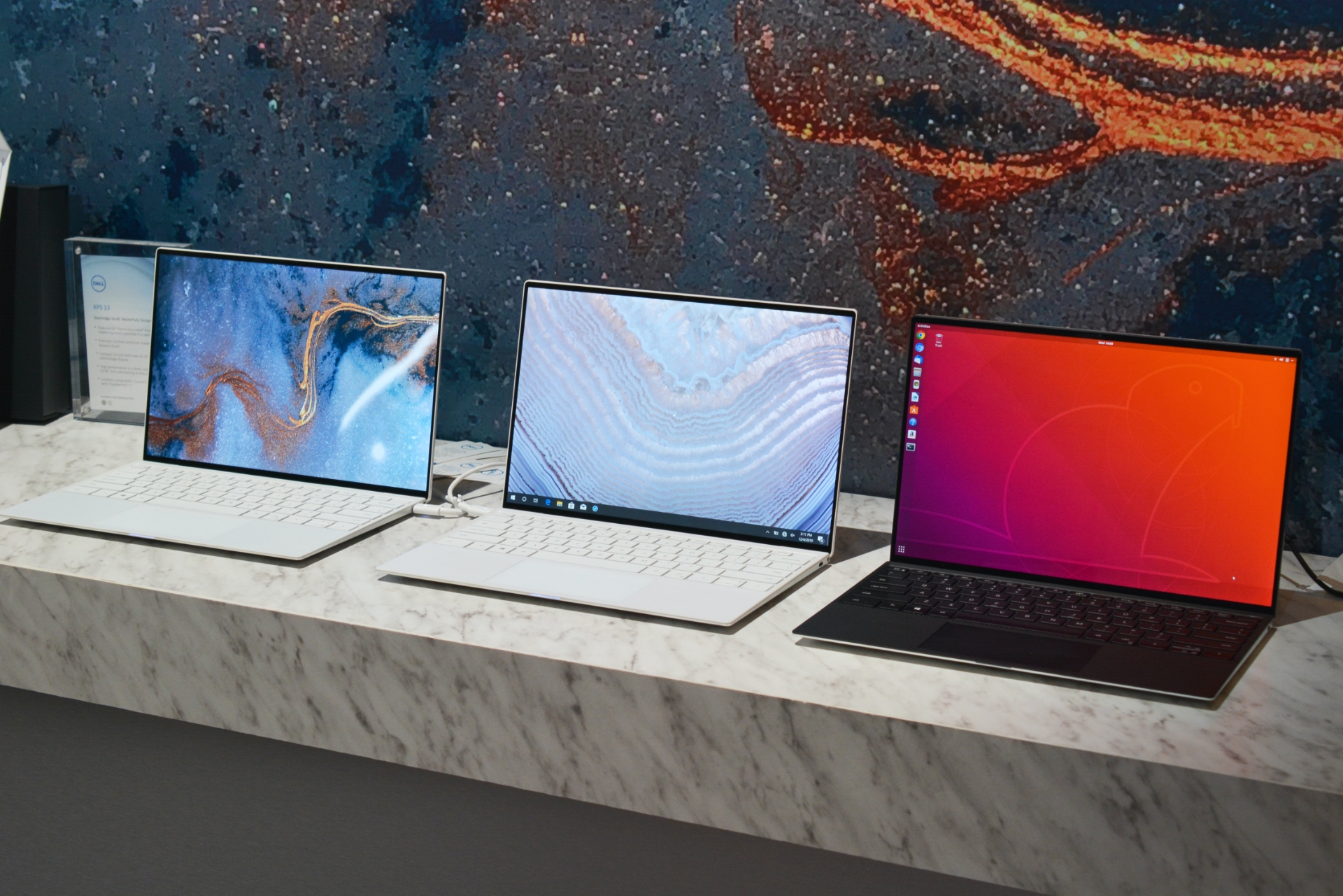 Pretty awesome, right?
There wasn't an awful lot of "visible" Linux tech at this year's CES (which, trivia, is the event Canonical chose to unveil Ubuntu TV in 2012). Lots of invisible uses, like Linux-powered automotive tech, but few if any "consumer" gadgets — making Dell's decision to give their flagship Ubuntu laptop a prominent spot all the more encouraging.