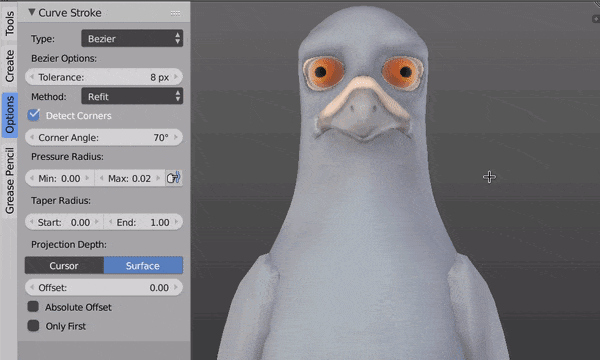 The Blender Foundation has announced the release of Blender 2.78.
This release is pitched as being "very stable" and ships with a number of key improvements and new features.
The majority of these features won't sound particularly exciting to those not versed in the open-source application's prowess.
But be assured: all these new features add up to make the modelling and animation tool all the more attractive against its commercial competitors.
Blender 2.78 Features
Among the new features in Blender 2.78 is spherical stereo image rendering support for VR, which also allows for pole merging to reduce artefacts when looking up or down.
The grease pencil tool is now a full 2D drawing & animation tool that can mix 2D drawings with 3D objects and composition, plus a whole lot more besides!
3D modelling benefits from performance and memory optimisations, gains a new freehand curve drawing tool, complete with error and corner angle options, and new options for bevel modal operations.
Other changes:
Viewport Rendering improvements
New options for Bendy Bones
Alembic support
Cloth Physics
New Add-ons
Python APIs changes
You can, as ever, see a full list of the changes on offer over on the official Blender website, which is also where you'll find downloads.