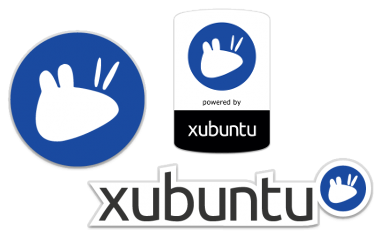 Use Xubuntu? Then get ready to part with some cash as a stack of (officially endorsed) Xubuntu-branded stickers, including case badges for PCs & laptops, have gone on sale.
The stickers, sold by UnixStickers.com, start from at 69¢ for hardware-style 'Powered by Xubuntu' badges.
Other styles, which include the Xubuntu emblem and logo, are priced at $2.69.
A full sheet of all 10 stickers is also available for $15.99. It would cost over $21 to buy them individually.
Buy Xubuntu Stickers
Tempted? You can get a better look at the full range of Xubuntu stickers on the Unix Stickers website, linked to in the button below.
On a semi-related note: I have a pile of OMG! Ubuntu!, Lubuntu logo & Polly stickers lying around. Suggestions on possible uses welcome!